A Distinct Collection
of Boutique Hotels
Scroll
Down
The Life of Luxe
A boutique hotel brand with a unique portfolio of properties, Luxe Hotels® pairs personality and style with an unmatched guest experience.
Your well-being is and always has been of the utmost importance to us.

When you book a stay with us, you can rest easy knowing that we are taking all of the necessary precautions to provide a clean, safe, and comfortable environment for our guests and team members alike.
See our protocols
Culinary Experiences
Sirocco
At Luxe Sunset Boulevard Hotel
Inspired by the distinct flavors of the Mediterranean, Sirocco's unique menu of fresh, California-sourced fare pairs perfectly with the LA restaurant's sophisticated yet laid-back atmosphere.
Culinary Experiences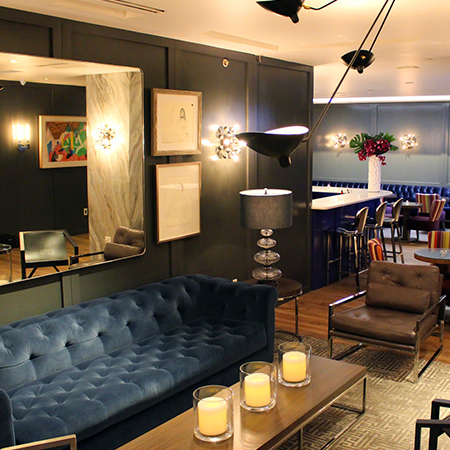 The Luxe Club
At Luxe Rodeo Drive Hotel
Elevate your dining experience with Luxe Rodeo Drive's exclusive Club benefits, featuring extra breakfast options, evening food tastings, nightly drinks, a 24-hour coffee bar, and more.
Culinary Experiences
Nixo Patio Lounge
At Luxe City Center Hotel
Discover the electric energy of LA as you indulge in tasty share plates, nutritious salads, wood-grilled pizzas, handcrafted cocktails, and more at this stylish Los Angeles hotspot.
Set in Striking Locations Across the World
Situated among the most dynamic locations throughout the world, our boutique hotels place guests in the most coveted destinations, with easy access to the best dining, shopping, and sightseeing each city has to offer.
Get on the List
Don't miss out on email exclusive offers from our hotels. From amazing discounts to free perks, you won't want to be left out.
Luxe Hotels Blog
Splash Into Summer
Splash into summer at Luxe Sunset Boulevard Hotel. Our stunning 4-diamond property is ready to welcome you back to Los Angeles for some much-needed relaxation and rest. With so many incredible amenities right here at our hotel, you won't need to venture very far to enjoy your vacation.
Learn more